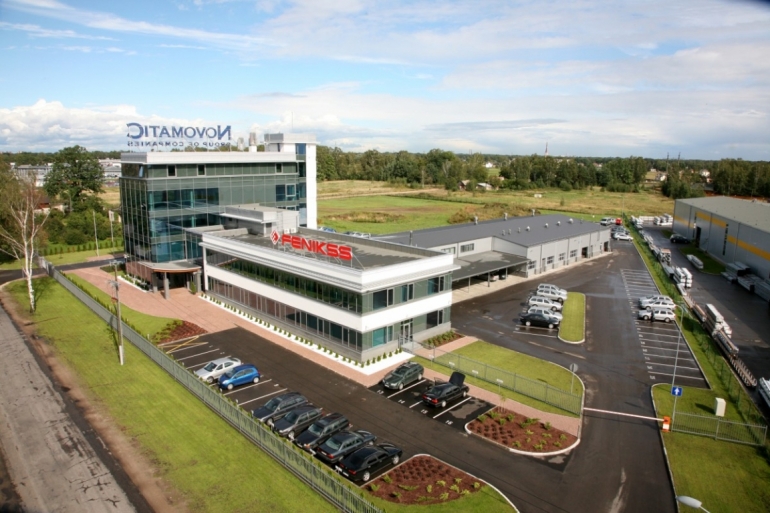 Sia "Alfor", the leading gambling enterprise in Latvia, is Latvian-Austrian joint venture established by sia "Foroms", Latvian investment company with vast market experience, and Austrian Gaming Industries GmbH, a gambling equipment manufacturer, supplier and Austrian industry leader. The cooperation agreement was signed in 2000.
Sia "Alfor" and sia "Admirāļu Klubs" shape a part of the network of gambling halls 'Fenikss Laimētava'. In 2012, sia "Admirāļu Klubs" purchased Estonian Enterprise OU "Novoloto" and, therefore, the said enterprise became the third company of the group.
The network of gambling halls 'Fenikss Laimētava' has become widely known as an established place in the Latvian entertainment market; moreover, the network has experienced a rapid growth becoming the leader of the gambling industry. At the moment, there are 120 gambling halls serving a wide variety of visitors according to their taste and interests giving them a chance to engage in broad spectrum of entertainment options in Riga, Salaspils, Jurmala, Sigulda, Saulkrasti, Adazi, Olaine, Kekava, Jelgava, Iecava, Bauska, Dobele, Ogre, Lielvarde, Aizkraukle, Cesis, Limbazi, Valmiera, Smiltene, Madona, Rezekne, Ludza, Balvi, Jekabpils, Livanos, Preili, Daugavpils, Tukums, Saldus, Kuldiga, Liepaja, Ventspils.
NOVOMATIC AG
The NOVOMATIC Group is a producer and operator of one of the largest gaming technology companies in the world and employs more than 25,000 employees. The Group was founded by the industrial Professor Johann F. Graf in 1980 and has locations in 45 countries and exports innovative gaming equipment, system solutions, lottery system solutions and services to 70 states. The Group operates more than 260,000 gaming terminals and video lottery terminals (VLTs) in about 2,100 own electronic and regular casinos, as well as via rental models.
The NOVOMATIC Group is active as a full-service provider in all segments of the gaming industry through its numerous international subsidiaries, offering a comprehensive omni-channel portfolio for products for partners and customers worldwide. This ranges from terrestrial gaming products and service through management systems and cash management solutions, online, mobile and social gaming solutions to lottery and sports betting solutions, as well as a whole host of other first-rate products and services.
The characteristic of NOVOMATIC is its unique innovative strength. That is why research and development has such a high priority. Thanks to its many technology centers, the NOVOMATIC Group is a pioneer in the development of innovative products and systems solutions in the area of gaming. The Group's development activities focus both on "Distributed Gaming Solutions" and on gaming content and application software.
Our mission

The company's purpose is to offer its clients qualitative service and to create in its gambling halls entertainment options of the highest quality.
To this end, those who visit the company's gambling halls have a chance to use technologically up-to-date and modern slot machines that offer diverse and exciting entertainment options.